Share the post "Shoe of the moment: Chanel Espadrilles | Why everyone is wearing them and get the look for less now!"

Hey loves! Have you been seeing these Chanel espadrilles
 everywhere? Well, we have! These Chanel espadrilles at around $400 a pop have been seen all over Instagram and Pinterest making fashion bloggers want it even more. And it really doesn't help that it has been sold out almost everywhere too. Some think that they are cool, some think they look awful despite having been made by Chanel. What do you think?

We think espadrilles
 in general are great for warm months and are very versatile. And the right material and combination can make a difference. Black and white espadrilles lend a classic look where as quirky, printed looks add personality to your ensemble. Leather ones give you a more classy finish. Chanel aren't the only ones making these espadrilles, other designer brands like Valentino and Celine have also come up with their much loved designs. If you're on the lookout for these babies but at a lower price, we've seen them here.
Chanel CC Espadrille Flats are offered in different materials such as Leather, Mesh, Suede and Canvas. The all black leather as well as the black and white canvas are the most popular on social media.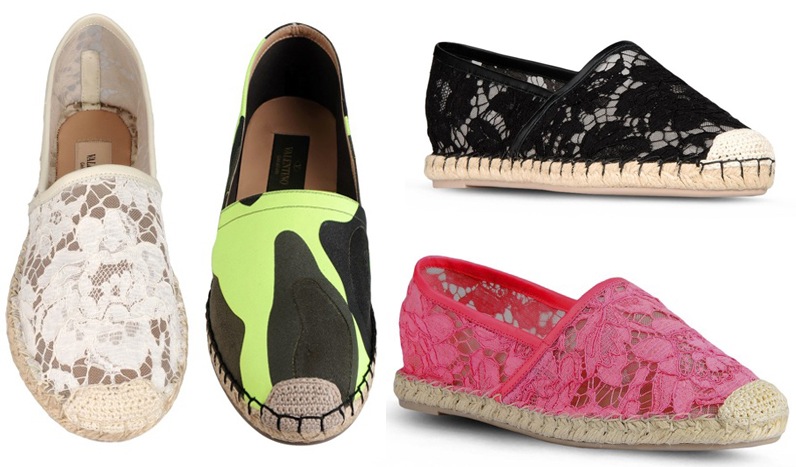 Valentino offers a wide variety of espadrilles as well. It has a rope insole, reinforced toe and a rubber outsole. The white lace one is the more popular piece amongst fashion bloggers. Image: Spotted Fashion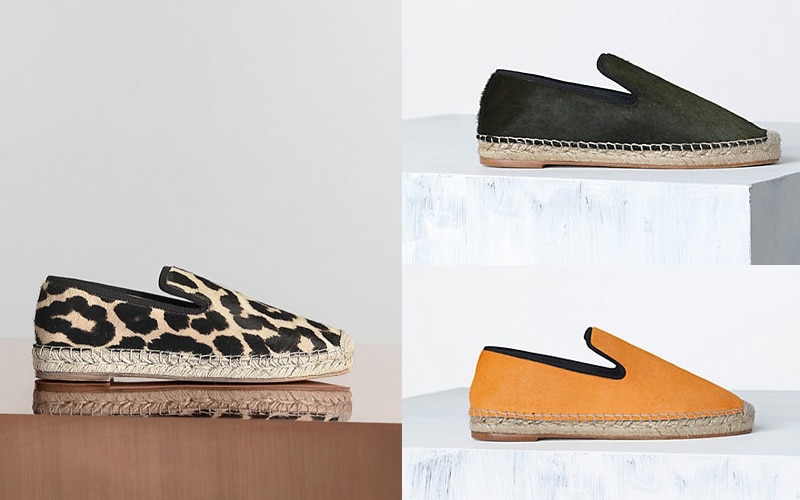 Celine's espadrille slippers are offered in pony hair material. The most famous espadrille from Celine is the Leopard Pony style.
H&M espadrilles are pretty cool too and not to mention more affordable.
SHOP HERE
HOW TO WEAR THEM?
Some street style to inspire you…
What do you think? Is it a waste of money to get the Chanel espadrilles? It's more than $450 a pop. Should we just get the high street ones?? Love you!
Street style images via Pinterest.