Share the post "8 Luxury Mini Bags Under $2500 For 'Designer Virgins' and How To Wear Them"

I love browsing Saint Laurent, Louis Vuitton, Chanel, Loewe and Christian Louboutin. And of course I love browsing Prada. My most prized possession is the Limited Edition Prada Saffiano Luxe Tote in purple and only two of them are sold per country! Besides designer websites, I like checking out discount designer sites like Portero.com, SSENSE, Designer Archives and I love Saks Fifth Avenue too.
For those who are looking to buy a designer bag for the very first time, I know how tough it can be to make up your mind. After all, it is the first time you are spending a large amount for a bag. And for those who are just crazy about designer bags, I hear you! The less you spend on an item means the faster you can buy more. There, I said it! So here are my Top 8 Must Have Designer Bags Under $2,500 for Designer Virgins. Yes! I wanted to make sure that there is something for everyone and to highlight that there are great bags out there that would not cost you a car. All bags were chosen based on price point, wearability, 'lastability' and of course design. If you feel like buying any, simply click 'Buy here' and it will lead you to the shopping site with international shipping.
#1 – Saint Laurent Classic Lulu Medium Bag, $2,150
I love bags that can last beyond a season. And if any bag can do that, it will be this beauty from Saint Laurent. The structured body, clean lines and ornamental clasp is a guarantee that this gem will be in fashion forever. And that's what we should look in a bag. Something that you know you can wear over and over again as long as you want. I'm loving Hedi Slimane's masculine and sleek touch on the bags. Saint Laurent is now younger and cooler! My pick is the Classic Lulu in black but Swiss fashionista Kristina Bazan carries the Classic Lulu in Dove White Leather.  Buy here.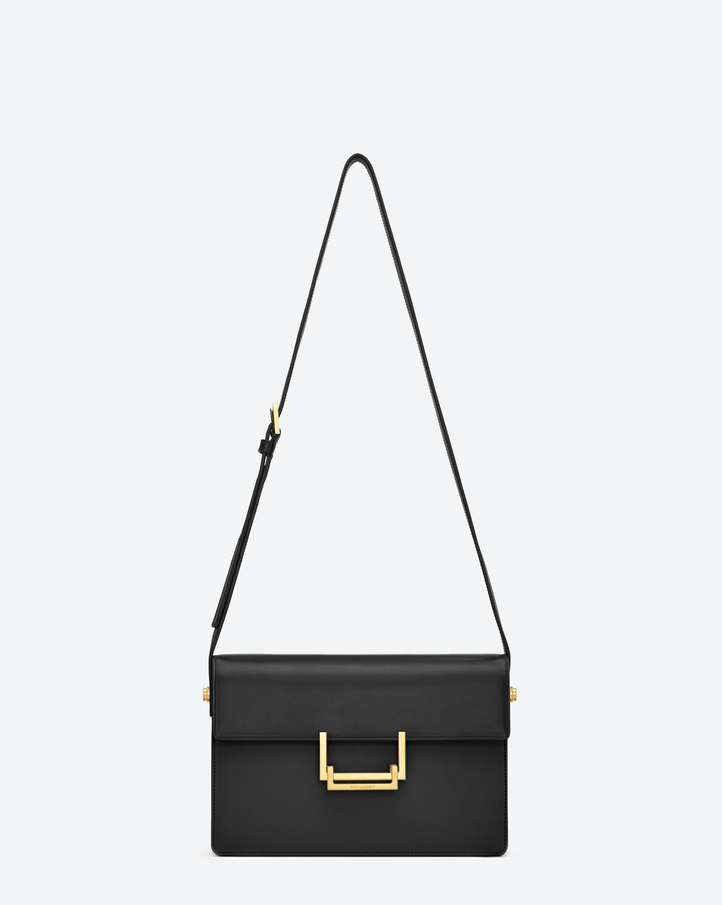 #2 – Louis Vuitton Monceau BB, $1,470
I love this bag as it ticks all the boxes: Easy to carry, stands out and has a classic look that will last. The cross body strap really helps if you're a multi-tasker. But on relaxed days, you can just carry this baby by its handle. The highly burnished leather finishing gives it a high octane gloss and this means that keeping it clean will just take a quick wipe. I personally like the colour Amarante but Stars like Miranda Kerr and Russian fashionista Miroslava Duma are carrying this precious gem in Indian Rose. Buy here.
#3 –  3.1 Phillip Lim Mini Pashli Satchel, $650
I absolutely love this mini bag from 3.1 Phillip Lim. Again, the sling lets you wear it more ways than one. Plus, you can play with the zipper to change up the shape of the bag depending on your style of the day. A full leather bag also means that this piece will last you a long time. See how blogger Zina Charkoplia from Fashionvibe.net wears hers. Buy here.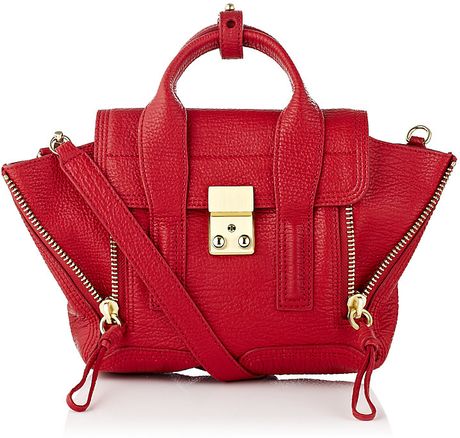 #4 –  Bottega Veneta Small Cross Body Bag, $1,350
Yes, this makes a really good first-buy if you are a Bottega virgin! It features Bottega's signature intrecciato woven leather and Brunito hardware. I personally like bags that 'pop' but if you like neutral or citrus shades, they have them too. Bags like these are easy to wear thanks to the classic look. You can wear it on casual or dressed up days. Try wearing leather on leather like this campaign shot below (if your weather permits) or wear it with a less textured outfit to let it stand out. Buy here.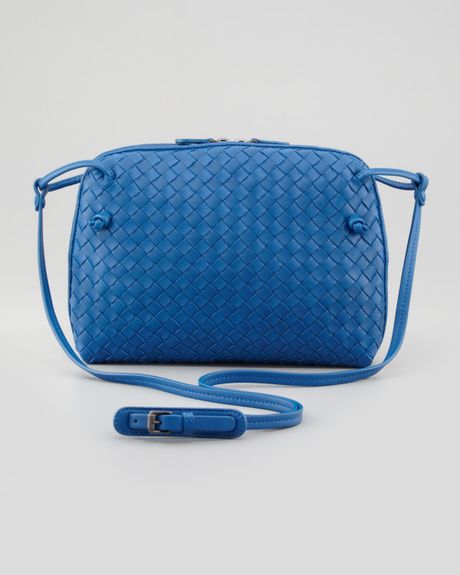 #5 – Prada Saffiano Vernice Promenade Crossbody, $1,670
Prada lovers! This bag is perfect for all occasions. Take it to work, out and about with friends and even to dinners. The Saffiano Vernice leather gives you enough sheen for glamorous evenings plus it's also fitted with gold tone hardware. See how this blogger wears it dressed up and down. Buy here.
#6 – Gucci Soho Leather Chain Shoulder Bag, $895
I saw this when I was in the Gucci boutique in Brisbane. The size is just perfect for an everyday bag. I was told that the hardware for these bags are gold plated. How luxurious is that? Like all the mini bags here, this shoulder bag is so wearable. Blogger Brooke Lingenfelder of Thechampagneblond.com wears hers against a printed dress. If you like a more simple look, you can style yours with a white shirt and black pencil skirt or even jeans on lazy days. The bag features the 'GG' icon which is enough to show that it's a Gucci bag but not too 'in-your-face' if you know what I mean. Like it? Buy here.
#7 – Fendi Fendista Pochette Crossbody Bag, $850
This bag is a multitasker. You can remove the chains to turn it into a clutch for evening soires. But personally, I would still love to wear it by the chain to dinners or parties. It keeps your hands free for networking sessions. The bag is made with soft lamb skin and comes in different colours. Apart from the classic combo, you can also go grunge or rocker chic as styled by Florence stylist Zarko Davinic for Designerscene. Buy here.
#8 – Balenciaga Classic City Bag, $1,545
Could this be your first Balenciaga bag? This one is for those who like a softer look for their designer bags. The Classic City bag features distinctive aged brass hardware, hand-stitched detailing, and optional shoulder strap. It also comes with a leather framed mirror that you can use to touch up when you're out and about. Kim Kardashian shows us how she wears it three ways, easily. For a boyish style, check out how this model styles hers (below). Buy here.
Which one do you like best? Or do you already have any of these? Please let me know in the comments section below.
X,
Mel